The cultural program 12miradas, which promotes Art and Creativity, presents its first international workshop in New Jersey (USA) hosted by  Mana Contemporary NJ led by

Galician

artist Antonio Murado who is living in New York for over 20 years. Supported by Riverside (Hijos de Rivera Corporation). This workshop is open to Spanish and US citizens from all over the world or residents either of the two countries. The program is aimed at visual and decorative arts professionals and will run from

4 to

9 October

this year.  Deadline for applications: July 31st 2019.
This workshop will be led by artist Antonio Murado who will select twelve applicants (six of them Spanish citizens or residents, and six US citizens or residents) supported by Hijos de Rivera Corporation during one week in New Jersey. They will work alongside Murado on a project exploring new forms, tools, and creative processes by disconnecting from their own work and eroding the "self" of authorship, under the title, Original, version, interpretation … copy.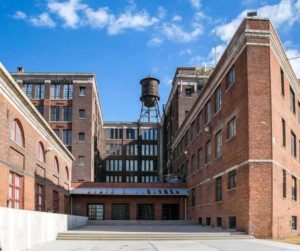 Mana Contemporary Jersey City. Mana Contemporary NJ is one of the largest and most innovative contemporary arts organizations in the USA. Based in a vast 1920s former tobacco warehouse that will eventually encompass a footprint of more than two million square feet, Mana Contemporary's flagship space in Jersey City unites exceptional artist studios, exhibition spaces, and ancillary services in a single location, facilitating conversation and collaboration. Visitors receive unparalleled access to projects taking place inside, experiencing a range of art-making techniques and presentations first-hand. A comprehensive and transparent creative hub, Mana offers a profound and personal approach to contemporary art. Mana's integrated hive structure allows for a free exchange of ideas between artists and art-world luminaries. Practitioners specializing in a variety of disciplines—including painting, sculpture, photography, dance, film, sound, and performance—work alongside each other in a forward-thinking environment that fosters experimentation, collaboration, and mutual inspiration.
https://www.manacontemporary.com/?location=jersey-city&argument=&timing=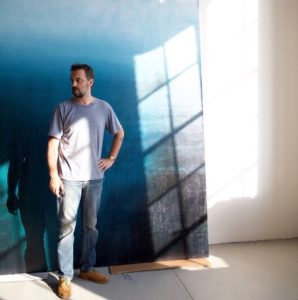 Antonio Murado (Lugo, Galicia, Spain 1964). (BFA University of Salamanca) early on caught the attention of the Spanish art scene, taking center stage in a number of important prizes and juried exhibitions. His relationship with New York began in 1995, when he received the Unión Fenosa – MACUF Artists Abroad Grant, eventually settling in the city for good. Considered by critics as one of the most internationally renowned Spanish painters, his work has been shown in both solo and group shows in Germany, Canada, the United States and elsewhere. His work can be found in important international collections such as New York's Philip Morris Collection and American Express Collection and Barcelona's La Caixa Collection of Contemporary Art.
https://muradostudio.wordpress.com/
Download all the information to apply here:
Website: 12miradas.com
—