( T H I S )   P R E C I O U S   S T O N E   S E T   I N   T H E   S I L V E R   S E A
Irene de Andrés, Erola Arcalís, Inés Cámara Leret, Yorgos Petrou, Stéphanie Saadé, Oscar Santillán + Yoko Ono. Curated by Aina Pomar.
---
This fortress built by nature for herself
Against infection and the hand of war,
This happy breed of men, this little world,
This precious stone set in the silver sea,
Which serves it in the office of a wall,
Or as a moat defensive to a house
(William Shakespeare, Richard II)
---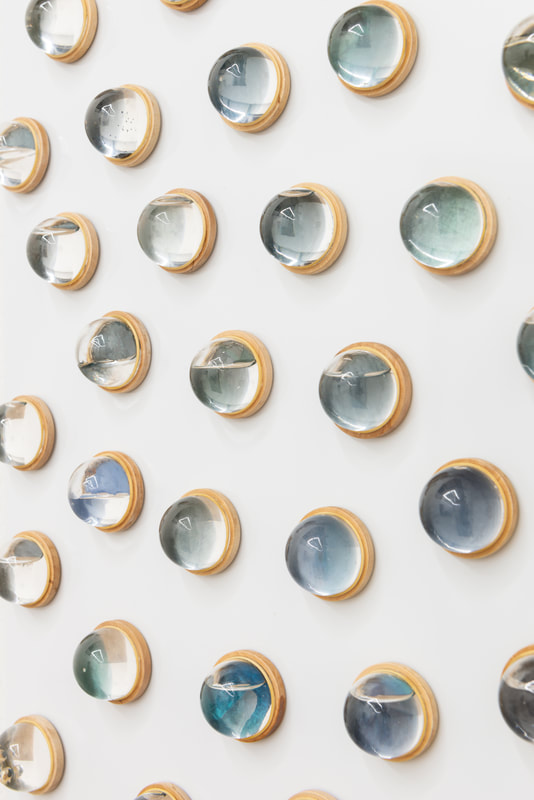 In a scene from l'Avventura by Michelangelo Antonioni, one of the characters helplessly contemplates the Aeolian Islands from her boat and murmurs "Islands. I don't get them…Surrounded by nothing but water. Poor things".
Allegedly trivial and maternal, this comment connects some of the main traditional conceptions of islands: the veil of mystery that surrounds them that has triggered both fascination and fear, the desire to categorize and attach them to different types of dominion, the need to liberate them from their natural insularity. Still, the understanding of islands and archipelagos contains the complexities initiated by a portion of land and its counterpart, the sea, both barrier and bridge, source of journeys of discovery and tragedies.
Even for islanders, it is common to turn to dichotomies in attempts to identify themselves within global geography. The Irish refer to the United Kingdom as "mainland", the United Kingdom refers to Europe as "the Continent" and for Balearic and Canary Islanders Spain is "the Peninsula". Islands are always something else. Islanders often realize only by traveling or living elsewhere that being born in a territory delimited by the sea comes with a set of distinguishing features, including contentment in staying close to home mixed with an eagerness to cross beyond the sea border.
It is here that the island becomes both a point of departure and return, the cause of idealization, expeditions to discover and strategies to conquer. The bizarre nature of Oscar Santillán's work Blister links us with the attraction to get closer and explore unimaginable remote lands, while his work co-authored with Yoko Ono, Cuerpo de Agua, composed of two anonymous footsteps, one collected in the coast of Japan and the other on the opposite side of the Pacific Ocean, in Ecuador, speaks of compressing distances, of closeness.
Trajectories, distances, memory and the concept of home are at the core of many of Stéphanie Saadé's works such as Home Key and Travel Diary, in which the use of pure gold on apparently functional and ephemeral objects gives them an ever-lasting preciousness. The golden lines on the used document folds in Travel Diary evoke the idea of homeland and belonging, simultaneously connecting to the notion of travel and movement across seas and borders.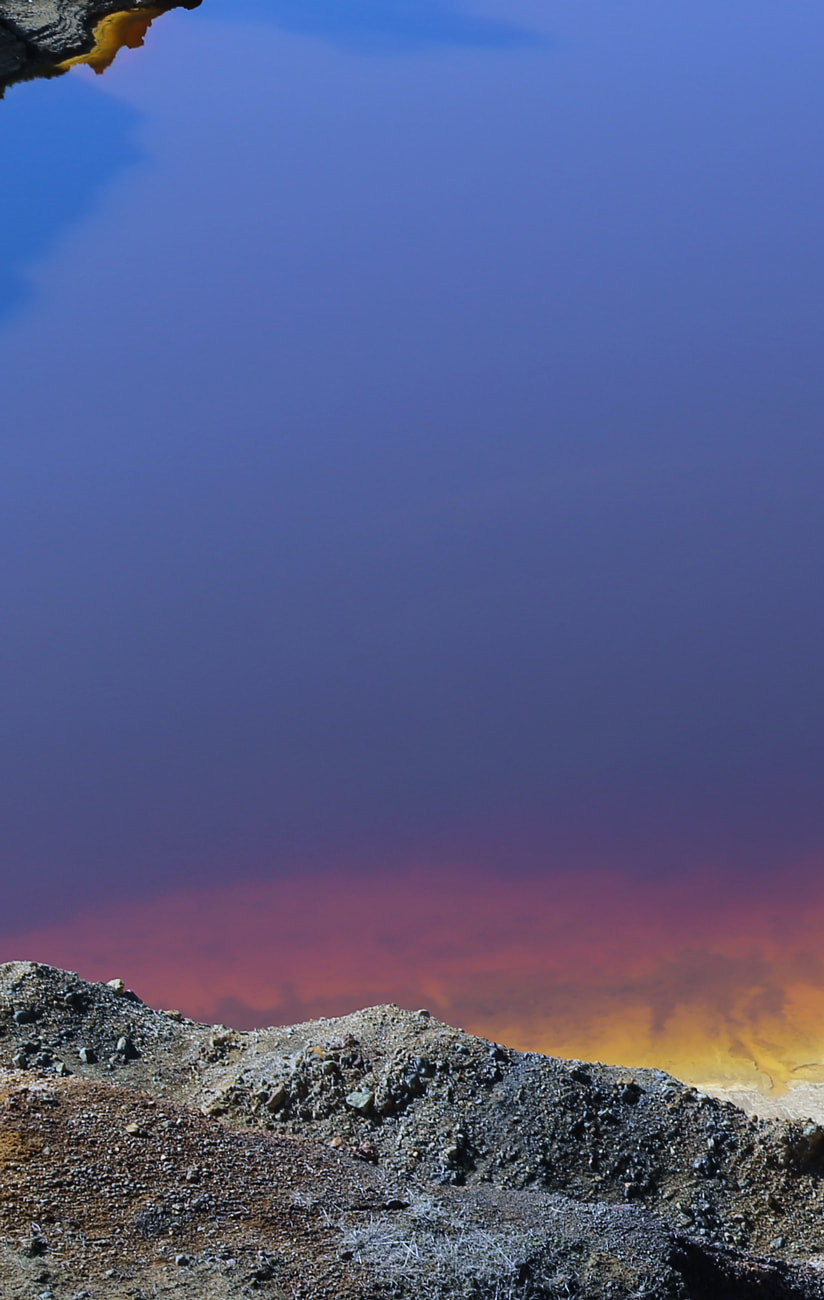 To produce her work Theretofore Inés Cámara Leret collected samples of seawater, donated by people based across the world. Combined with satellite imagery these are rendered into souvenir-like magnets. For her souvenirs are anchoring points for lived experiences that prolong the act of remembering: "Dislocated from their origins, each sample of seawater now lingers as a distanced representation of the oceans and seas they once constituted".
Memory and nostalgia are in the background of Erola Arcalís still life series Shipwreck Studies, a homage to her great-grandfather, a man of the sea, an artist of anarchist thinking that embarked himself in the building of a 26 metre-long ship in his home island of Menorca to spend his last years there. Twenty years ago, a fire destroyed part of the ship, which never touched the sea, and stayed in the middle of a barren field, in the middle of the island. Arcalís went back to that location in 2017 and recovered some of the objects that her great-grandfather picked from the sea and coexisted with him inside his small utopia like a precious personal collection of flotsam.
In the past shipwrecks have nourished both island utopias and dystopias. Some still resonate in current affairs, rising political and postcolonial considerations that are connected not only in the projection of exotic imagery of certain places, but also in perpetuating a tension around the claim and use of land and natural resources. In her series Especies Náufragas (Shipwrecked Species) Irene de Andrés researches the controversy associated with the 2015 discovery of the Galeón San José, a Spanish ship sunk by the British fleet in 1708 near the Rosario Islands, a popular tourist destination in Colombia, carrying a considerable amount of gold and silver.
Legends and mythology are indivisible from how islands have been represented in literature and history and feature in works such as Orpheus by Erola Arcalís and Point Island by Yorgos Petrou. The latter delves into the association of Cyprus with ideas of love, sexuality, beauty, femininity, and castration, by means of investigating the geographical emergence of the island and one of the main myths related to it, the birth of Aphrodite. The association of body with the land is further explored in his postcards stained with soil and seasonal fruit juices from the island, adding a corrosive and organic appearance to the rather romantic and symbolic male figures depicted.
The striking colors and enigmatic compositions in Fractions of a Landscape work in a similar way, adding a critical view to the human use of island land and natural resources. The series – produced in the Red Lake, an artificial crater west of Nicosia filled with toxic water due to the mining of pyrite –  is divided into different photographs titled according to the percentage of an original image of the site the artist decided to crop out.
Far from intending to exclusively include artists born or based in islands or works that deal straightforwardly with the theme, (This) precious stone set in the silver sea aims to explore notions around what it means to be an islander, insularity, the perception and use of island territory and the representation of islands throughout history from an archipelagic thinking. Each project stands on their own right, while enriched by the connections between them.
by COPPERFIELD 
---
( T H I S ) P R E C I O U S   S T O N E   S E T   I N   T H E   S I L V E R   S E A
Opens Friday 17 January, 6 – 9 pm Runs weekly, Wed-Sat, till 6 March
6 Copperfield Street London SE1 0EP